K-2.5 (1-1/2" KEEPER-5/8" WIDE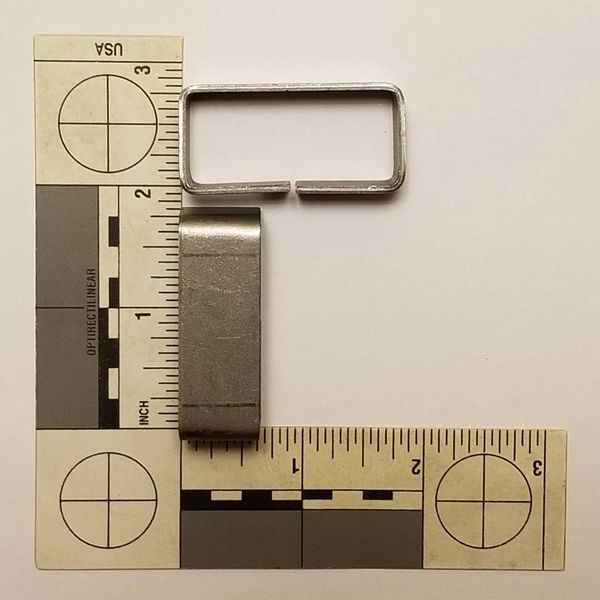 K-2.5 (1-1/2" KEEPER-5/8" WIDE
These Keepers are for 1-1/2" belts and are 5/8" wide.  Inside dimensions are 1-5/8" X 3/4".  Constructed of 16 gauge 1018 Steel.  Great for mounting a name, initials or other silver, copper or brass designs.  Made in Texas USA.
DISCOUNTED BECAUSE THERE IS A GAP ON THE BOTTOM THAT IS A LITTLE LARGER THAN THE PICTURE.
THE KEEPER CAN EASLIY BE PUSHED TOGETHER AND SOLDERED.